Building Design Concepts for Maximum Engagement
Date
Apr 28, 2023
Expired!
Time
EDT
4:45 pm - 5:30 pm
Tracks
Facility Design' Use' and Safety
The world of worship design continues to change with changing worship styles, multi-site, and online worship, but the need for fellowship and engagement has not changed. How can good design support maximizing engagement with your church and community? Whether a repurposed existing space, an addition, or a new facility, how can design support your mission and reach both your church community and the broader community? This session will look at examples of all of the above from a small coffee shop, to multifunctional event spaces, and even some mixed use models that include housing.
Takeaways include:
Discover a broader perspective on the purpose-driven design of spaces that invite and enhance fellowship and engagement with the church and community
Sponsored by: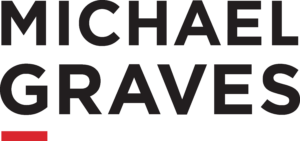 Speaker
Ravi Waldon, AIA

Principal, Faith-Based and Community at Michael Graves Architecture

Ravi Waldon, AIA, an architect with forty years of experience, is nationally recognized for the design of faith-based facilities and has presented often on the best practices for faith-based facility design and the design process itself, as well as authored many related articles. With over 200 church-related projects, he has been involved in all scales of church design, be they contemporary or traditional in nature. He is also a part-owner of a development company which is involved in faith-based mixed-use design, bringing a new economic model for church facilities. Mr. Waldon has been continually active in his community church having been an elder, leader of small groups, as well as youth worker.