Build New, Purchase or Renovate: Five Pitfalls to Avoid & How to Overcome Them
Date
Apr 29, 2023
Expired!
Time
EDT
10:30 am - 11:15 am
Tracks
Facility Design' Use' and Safety
Learn how and what to do when your building and spaces are at the limit of providing for your needs and vision. This session identifies commonly overlooked project considerations such as codes and regulations, considering future expansion, budgeting, and understanding scheduling timelines. This session will provide an overview of the typical steps to take in preparation for a project, what to expect during the process of making your vision a reality, and how to be best informed before committing to significant financial investment.
Takeaways include:
Five Pitfalls to Avoid

NEED
CODES
FUTURE
BUDGET
SCHEDULE

Feasibility Study
Master Plan
Typical Process and Milestones
Sponsored by: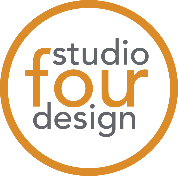 Speakers
Corey Boss

Project Architect at Studio Four Design

My inspiration comes from the values instilled in me through growing up on a ranch in Southern California, Hemet. I lived, played, and built on that ranch until I left for college in 2001.
I attended Biola University for a year playing volleyball for the men's team. I then transferred and earned my bachelor's degree from Judson University near Chicago in 2006 and my Doctor of Architecture degree from University of Hawaii in 2009. I graduated at the top of my class receiving two awards, one for Excellence in Architecture + Environmental Research, and one of Distinction for Excellence in the Doctorate Project.
I became licensed in 2015, founded and managed Boss Pacific Design thereafter. Boss Pacific Design allowed me to design several church projects, a gymnasium and car dealership among some of the notable projects. Simultaneously I took on a fulltime staff position at Calvary Chapel Pearl Harbor.
As a commissioned assistant pastor on staff at my previous church "Calvary Chapel Pearl Harbor" I served as the director of Media Ministry and Campus Planner. Media ministry encompassed sound, lighting, live streaming, and network systems for the church campus. I also lead one of the worship teams for a weekly service. In my new church, as I have recently moved, I am serving on the worship team as drummer and back up team leader. I have been married to my high school sweetheart Kristyn for 18 years now and have been blessed with three wonderful children.

Macy Rudell

Project Manager at Studio Four Design

I graduated from the University of Tennessee Knoxville in 2016 with my bachelor's in Architecture. I began interning with Studio Four Design during my last year in college and joined the team fulltime after graduation. After working as a designer for five years, I moved into a project manager role in 2020. I was drawn to work for Studio Four Design based on their experience with ministry related projects. Because I was active in my church's college ministry, I was excited to continue my profession in an environment where I could use my skills that I developed in school to serve Him as a profession.

Over the past 7 years I have worked on most of the ministry related projects and have enjoyed working with different church clients and committees on developing master plans, renovations, additions, and designing brand new facilities. Several projects offered the opportunity to work on church plants for my own church, OneLife.

I have served as a youth leader at OneLife Church where I co-led a weekly small group with high school girls. Although challenging, I was encouraged by their interest in challenging and strengthening their faith as they prepared for life after high school. After the birth of our first child, Evelyn, I stepped down from that role in the youth ministry so that my husband and I could enjoy extra time with her. Now three years old, she is growing and learning every day.

Stacy Cox

Principal Architect at Studio Four Design Inc.

I earned my bachelor's degree in Architecture from the University of Tennessee in Knoxville in 1993, and after working for several years in a local firm, co-founded Studio Four Design in the spring of 2002. Over the last 20 years, I have been involved in a variety of project types and sizes but have specialized in leadership for ministry and worship facility design projects. Since 2012 I have served as president of the firm and fill the roles of project executive and senior project manager.
I am currently part of City Hills Church ministry in Knoxville, TN but have served at three other churches in Knoxville over the last 25 years, including being part of the launch team for a new church plant. In my ministry experience I have served on various committees, taught classes, and led several small groups. I served two different terms as a member of the School Board at Grace Christian Academy and currently serve as the Chairman of the Board of Directors for SEED International, a Christian non-profit that works in Haiti and the Dominican Republic.
I recently received certification as a Financial Coach through Ramsey Solutions, and I am assisting a local church with Financial Peace University classes and coaching. I have been married to my wife Sara for 23 years. We have two children with a grandchild on the way in 2023.